You need to be logged in to see additionnal information and be able to contact the advertiser!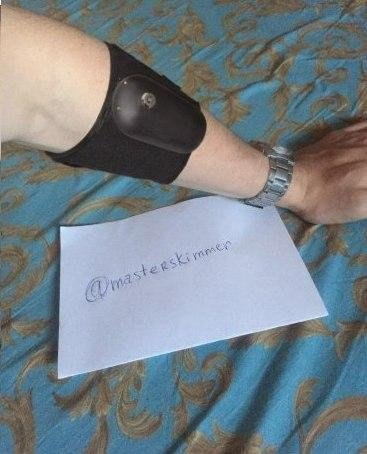 contactless infusion x6
$700.00
---
Advertiser

Type of Advert

FOR SALE

Item Condition

NEW

Time Left

6 months and 9 days -

Quantity 1
Description
Devices for cloning bank cards.
Infusion X6 can capture and save up to 21 cards per second. This is great in big crowds, the X6 won't waste time and it won't miss an opportunity to snap the next card!
We've extended by 15 centimetres away range. This way contactless bank cards can be captured without your victim knowing.
Infusion X6 is smaller, better shaped and it can be attached to the wrist dock which can be hidden under your sleeve.
It has a locking system. To make the device more secure just in case it gets caught by the authorities we have added a locking system which locks and encrypts the data already stored on the device.
A Velcro wrist dock is essencial, it is packed with two strong Neo magnets in order to secure the device in place. This way the device has better stability and can be easily hidden under clothing.
The docking station is also packed with 2 20*0.5mm powerful Neo magnets to ensure stability. The last thing you want is the X6 to accidentally move while you conducting data transfer and risk to lose the precious data you've just gathered.
Price
700$
900$ x6 + booster
That's right, you've requested and we made it happen. Unfortunately, due to the design structure and to maintain its discreet size we were only able to add an additional 10 cm of contactless range. At first it doesn't seem much but it does add up and so, we now have a total of 25cm. No more needing to be extremely close to the victim and perfect for overcrowding places.

If you dont know what a booster is, we will explain.
A booster is an additional electronic component installed internally into the Infusion X6. This is to expand its contactless range up to 25 cm.

NOTE: THE BOOSTER CAN ONLY BE INSTALLED BEFORE THE ORDER IS SHIPPED TO THE CUSTOMER. IDEALLY YOU WILL NEED TO ORDER THE INFUSION X6 + BOOSTER AT THE TIME WHEN ORDERING. THIS IS AN INTERNAL MODIFICATION THAT NEEDS DOING BY ONE OF OUR ENGINEERS. ANY ATTEMPT MADE BY THE CUSTOMER WILL VOID THE WARRANTY.
854
---
Other adverts from Skimmer
---
Other adverts from products
---